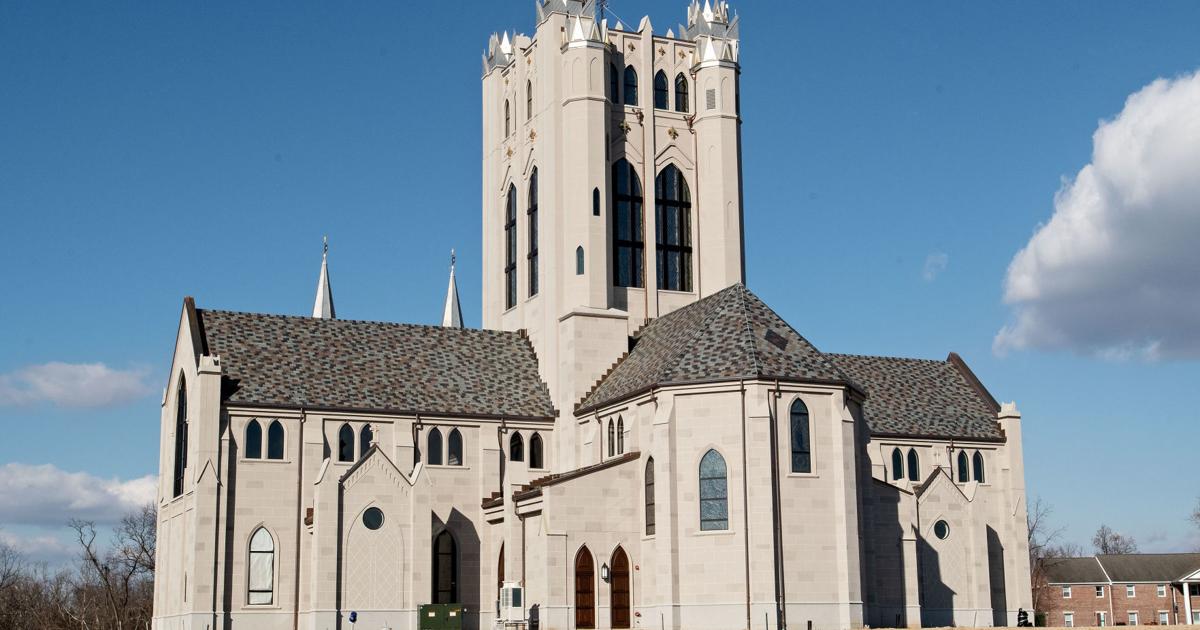 Christendom College Chapel Set to Open in September | Winchester Star
FRONT ROYAL – Christendom College plans to open its new Christ The King Chapel in September.
The college began construction of the chapel on its campus off Shenandoah Shores Road in Warren County in September 2019.
"The exterior is almost finished now and we are working hard on the interior, with woodwork, artwork and more inside the chapel," wrote Zachary Smith, associate director of marketing and communications from college, in an email.
The private Catholic Liberal Arts College raised $ 45 million during a two-year fundraising campaign called "A Call to Greatness" that helped pay for the chapel as well as fund financial aid to students and staffing. The college wrapped up the campaign in 2018 in time for the school's 40th anniversary celebrations.
The Gothic-inspired chapel features over 100 stained-glass windows, solid mahogany and red oak doors, and two 35-foot bell towers. The main tower rises to 114 feet. Motorists on Interstate 66 can view the chapel from the freeway.
The chapel can accommodate over 850 people. The college announced that it had commissioned Kegg Pipe Organ Builders to custom manufacture the 2,500 pipe organ for the chapel.
Most of the work on the exterior of the building has been completed, Smith said. The college added the spiers to the front of the chapel earlier this fall.
"Inside, a number of artists painted beautiful artwork for the crossing tower, beautifying the space as the woodwork continues to the ceiling," Smith said.
Teams have installed new stained glass windows in recent months and plan to install more over the next nine months, Smith said. The college is raising funds to build a plaza in front of the chapel that will serve as a gathering place on campus to include items such as statues and fountains.
Christianity students, family members, teachers and other residents of the area attended the chapel finishing ceremony in late January 2020. The ceremony commemorated the laying of the last beam of the chapel. The crews completed the "scoring" and then shifted focus to complete the steel skeleton.
The college selected Alabama-based Hoar Construction in August 2019, as the general contractor for the project and site work began the following month.
O'Brien & Keane serves as the lead architect for the project, while Beyer Studio oversees the design and production of the stained glass windows. Other project partners include Meyer Consulting Engineers, Provectus Inc. and Pennoni.
Visit chapel.christendom.edu for more information on the project.