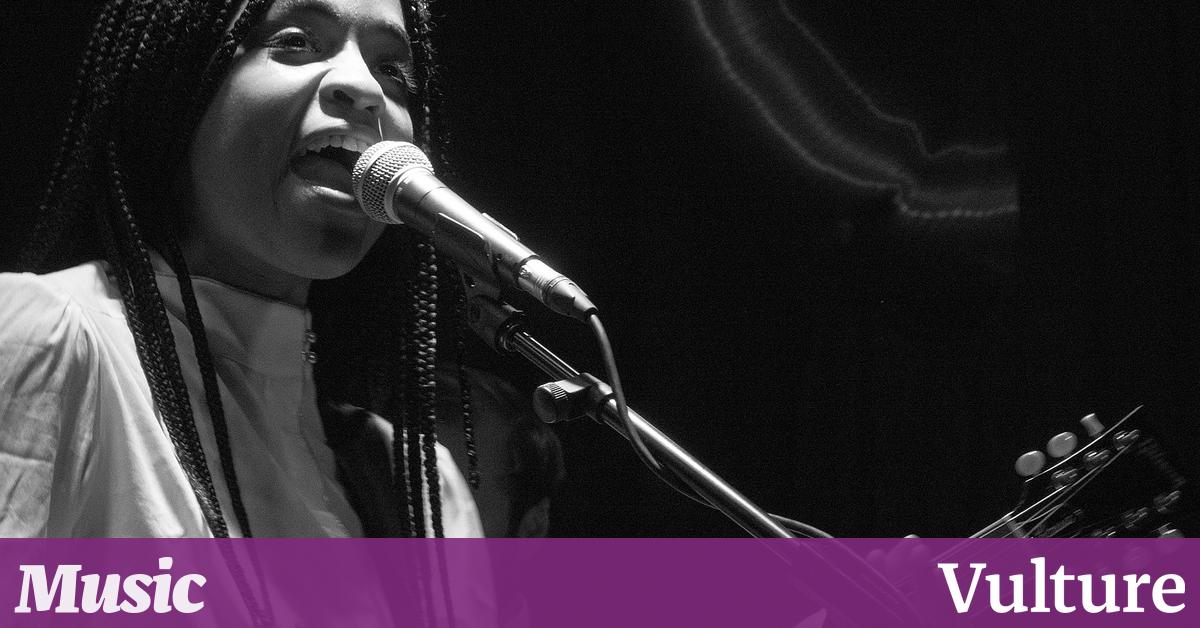 Adia Victoria's A Southern Gothic: Unearthing Silent Voices
The magnolia is the official flower of the state of Louisiana and Mississippi, and it has become widely symbolic of all of the southern United States: The 1989 comedy starring Dolly Parton Steel magnolia trees was so named because the main female characters are both as delicate as the noble magnolia and as tough as steel. But for those whose history has been buried behind the bleaching and myth-making of the South, the symbol is rather less romantic.
Adia Victoria Explores Magnolia Symbol In "Personal Victory Song"YOUTUBE / ADIAVICTORIA
On "Magnolia Blues", the opening track from her latest album A southern Gothic, Blues artist Adia Victoria is tackling this division head-on. Taking the magnolia emblem and masterfully subverting it, she recognizes past racial conflicts by telling a more intimate story. "You took me out of my land, you took me away from home," she addresses an anonymous character whom she says she has followed north. But this is not a song of defeat, it is a song of personal victory – near Adia Victoria's window in real life there is a magnolia tree, and although it was previously an exclusive symbol to those who rejected her and her ancestors, it is now hers and freed from these burdens, "I am going to plant myself / Under a magnolia". The metaphor widens: by declaring the south her "home", she inscribes her own name in the soil that has been trying for so long to erase it.
"The scorching humidity is tangible in every swampy and down-bathed instrument"
Elsewhere, Adia Victoria views the southern United States in the same way, placing small, individual stories within the larger context of the past and present in a masterpiece of reflection and subversion. She sings about race, religion, oppression and darkness, and the music itself speaks volumes. Southern heat flows from her moody voice and the guitar lines that hide behind every bend. The scorching humidity is tangible in every swampy, down-soaked instrument, making it a captivating and relentless backdrop to his tales of the southern United States. Oppression is in the air on this record, and its pulsating, mosquito-eaten heartbeat won't let you forget it.
A southern gothic, then, is an ugly picture of the south, for anything Adia Victoria defiantly claims as her own. Where 'home' should be a symbol of safety and comfort, this is an album under pressure, as she too struggles with the push-and-pull relationship so many people have with this place. Not sticking to the autobiography, the stories she tells combine to form a critical and empowering tapestry, as stories of abuse, loneliness and addiction pile up endlessly. Yet even when she leaves, she always comes back. Tellingly, her childhood home, South Carolina, has lost her name several times, and she even closes the album with a Returning South anthem, "South For The Winter." On a softly strummed acoustic guitar, she sings softly that last night a train came for her in her dreams, "To take me back south / Where I belong".
Indeed, many conflicts underlie the disc, that between love and hate, north and south, and feeling the need to leave but desperately wanting to stay. But beyond the conflict, it is an unmasking, a reckoning for a society that so often presents itself on the basis of vague myths and outright lies. It is music that speaks for those who could not speak before, whose words have been stolen from their mouths by their oppressors. "I'm not interested in the story from the point of view of the conqueror," she stressed before the release.
A southern gothic is a statement album backed by a clear musical ear and effortless wordwork, which isn't surprising as Adia already cut her teeth as a poet during her time at school. Both traveled a lot (she started writing the album in France) and widely read (she makes reference to Faulkner), her inspirations align beautifully here with A southern Gothic – it is a must have for fans of all genres.
University is the independent journal of the University of Cambridge, established in its present form in 1947. In order to maintain our editorial independence, our print journal and news website do not receive any funding from the University of Cambridge or its colleges constitutive.
So we depend almost entirely on advertising for funding and we expect to have a few tough months and years ahead.
Despite this situation, we will be looking for inventive ways to serve our readership with digital content and of course in print!
Therefore, we ask our readers, if they wish, to donate from just £ 1 to help us cover our running costs. Thank you very much, we hope you can help us!